Jin's Destiny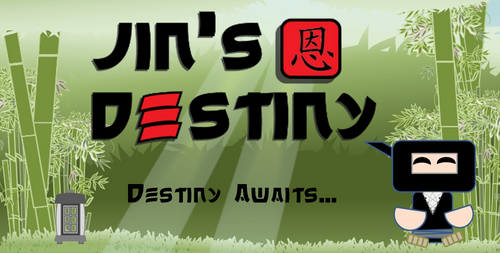 Hi everyone and welcome to the home page of Jin's Destiny. Jin's Destiny originally started off as a Varsity project back in 2015 and went on to place in the top 10 of the Microsoft Imagine Cup's international division and a runner up in the national division. At the time the game was considered roughly 75% done, excluding refinements, final tweaks and testing.
I unfortunately ran into a few issues both with regards to version control backups as well as with copyright issues on music I had in the game. What can I say, I guess royalty free stock music isn't what it use to be.

Regardless this left the Jin's Destiny project stagnant for quite some time. I've recently decided however to create a game page here on itch.io and finish the game in my spare time.
Given that the last build of the game I had is no longer available to me, I've decided to recreate the game from scratch using the existing assets, most of which I still have.

So if you like the look of this game and you'd like to see where Jin's quest to find his Grand Master takes him, feel free to follow this project and add it to your collection.
Have a Good Day :)